How do I make a Template like once I've already got without typing it all again?
You can duplicate templates to save time when creating Templates that share similar kinds of steps.
To Duplicate a template all work must be saved. Then access the "Duplicate" action in the top menu bar.

This will confirm your decision.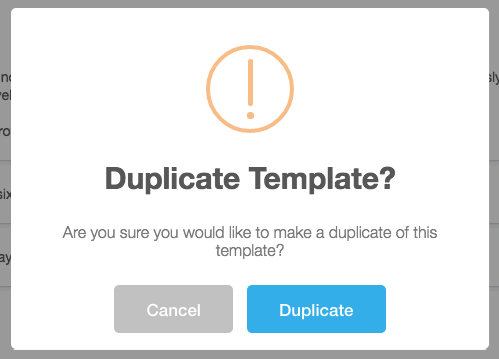 On success it will open the newly created Template with the words "Copy of" in front of the original title.