So whats going on?
When you login we try to give you an "At a Glance" overview of your account.
Overview

The overview panel contains links to the different sections of Clever Checklist along with counts of resources currently in those sections.
Active Checklists
The bulk of the main panel is for displaying active Checklists. This is all the work to be done.
My Active
The default tab is to show you Active Checklists that are currently assigned to you.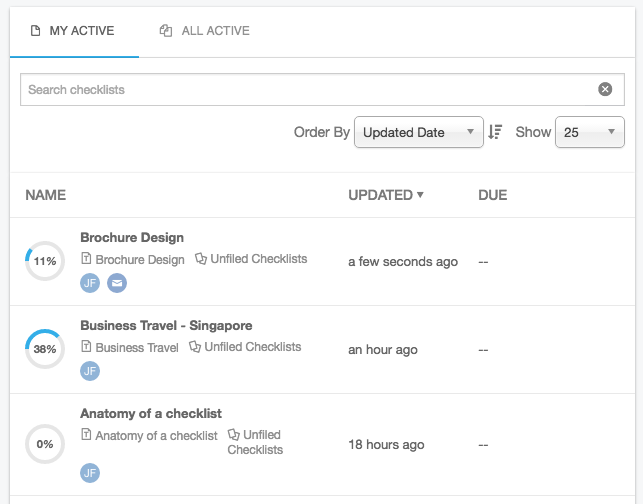 All Active
Switching to the All Active tab will show you all current open Checklists on the account.

Activity Stream
The Activity Stream lets you determine what kind of work has last been performed within the system.